Executive Chef James Foglieni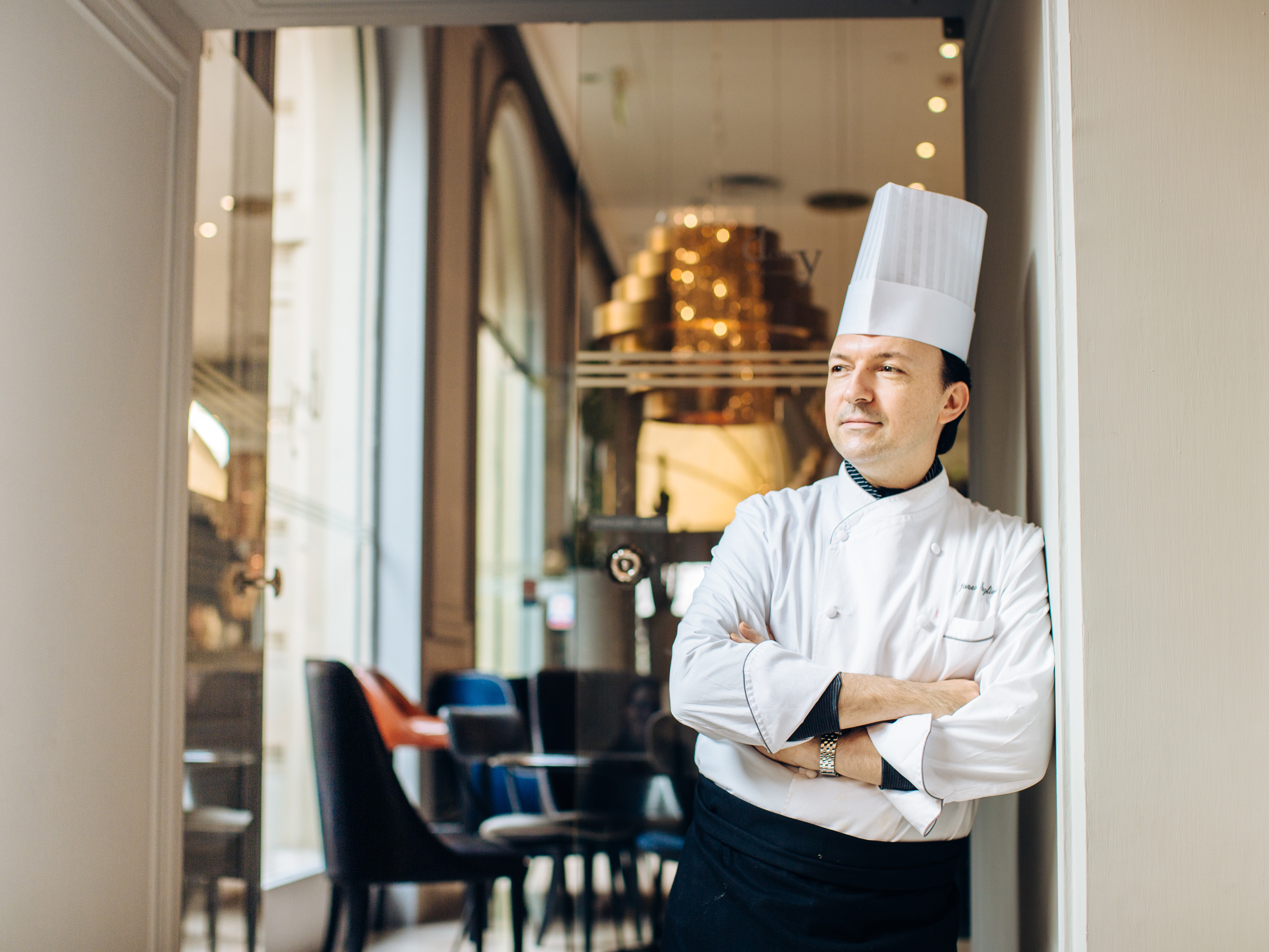 Since 2003 James Foglieni is the Executive Chef at The Doney Restaurant. He was born in 1970 in Calusco D'Adda near Bergamo, however, then moved around the world to gather precious experience in different cuisines to successfully widen his horizon.
His career begun in 1985 with different experiences, that brought him in contact with the most prestigious restaurants and hotels around the world, among which Hotel Balzac in Paris and Royal Monceau Hotel, Enoteca Pinchiorri in Florence, Artusi restaurant in New York, Bice restaurant at Hotel Four Seasons in Tokyo and Hotel Shilla in Seoul.
Back in Italy he continued his career at Casanova restaurant at The Westin Palace, the Sheraton Diana Majestic in Milan and then moved to his current work place when working for The St. Regis Rome.
A young talent, a volcano of ideas, above all very creative, who has also renovated the image of the Doney restaurant with a new way of living the restaurant by proposing a grand Mediterranean buffet for the lunch and a à la carte menu both for lunch and dinner. A Mediterranean Cuisine, based on fresh and light products, such as pasta, local vegetables or seasonal fish.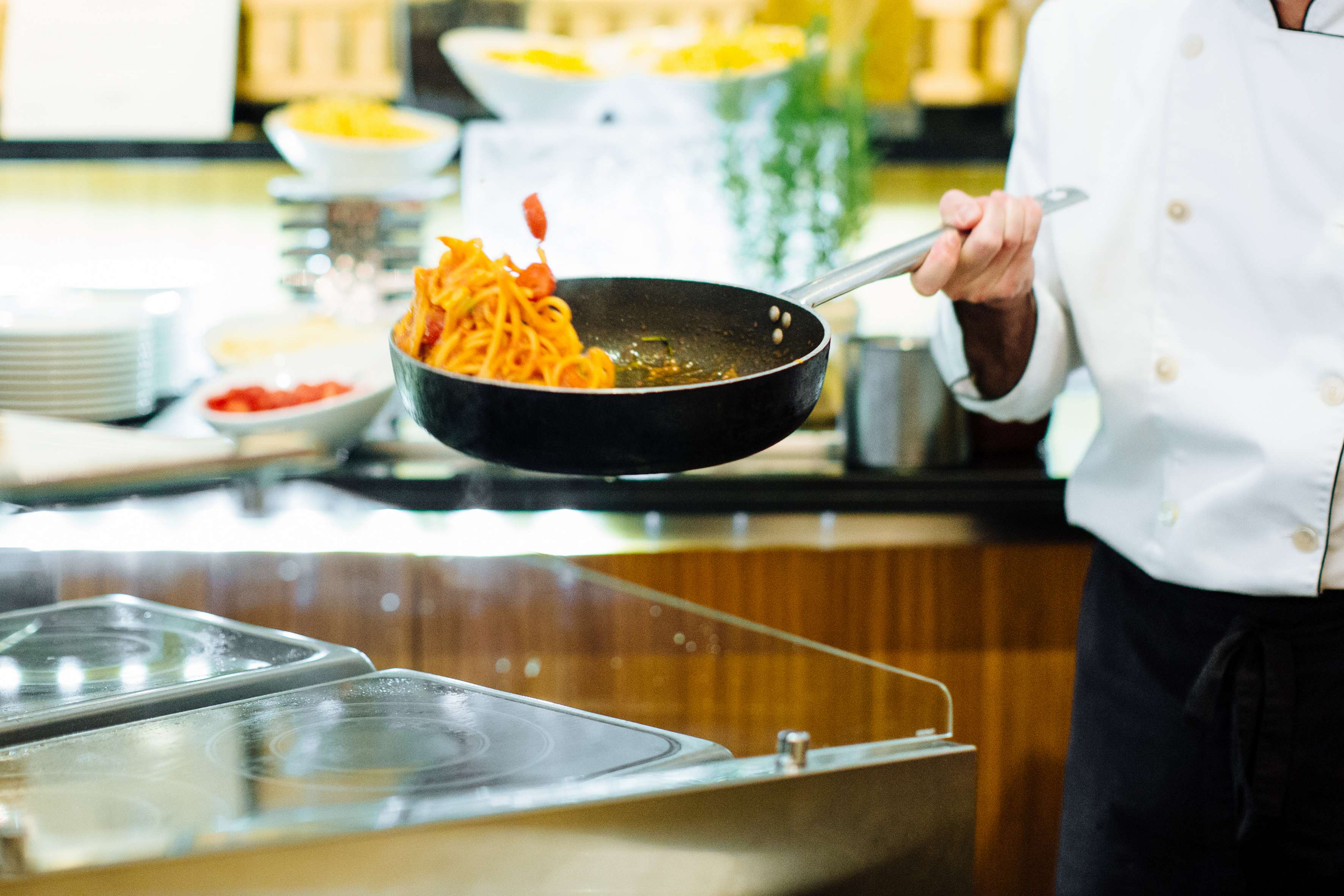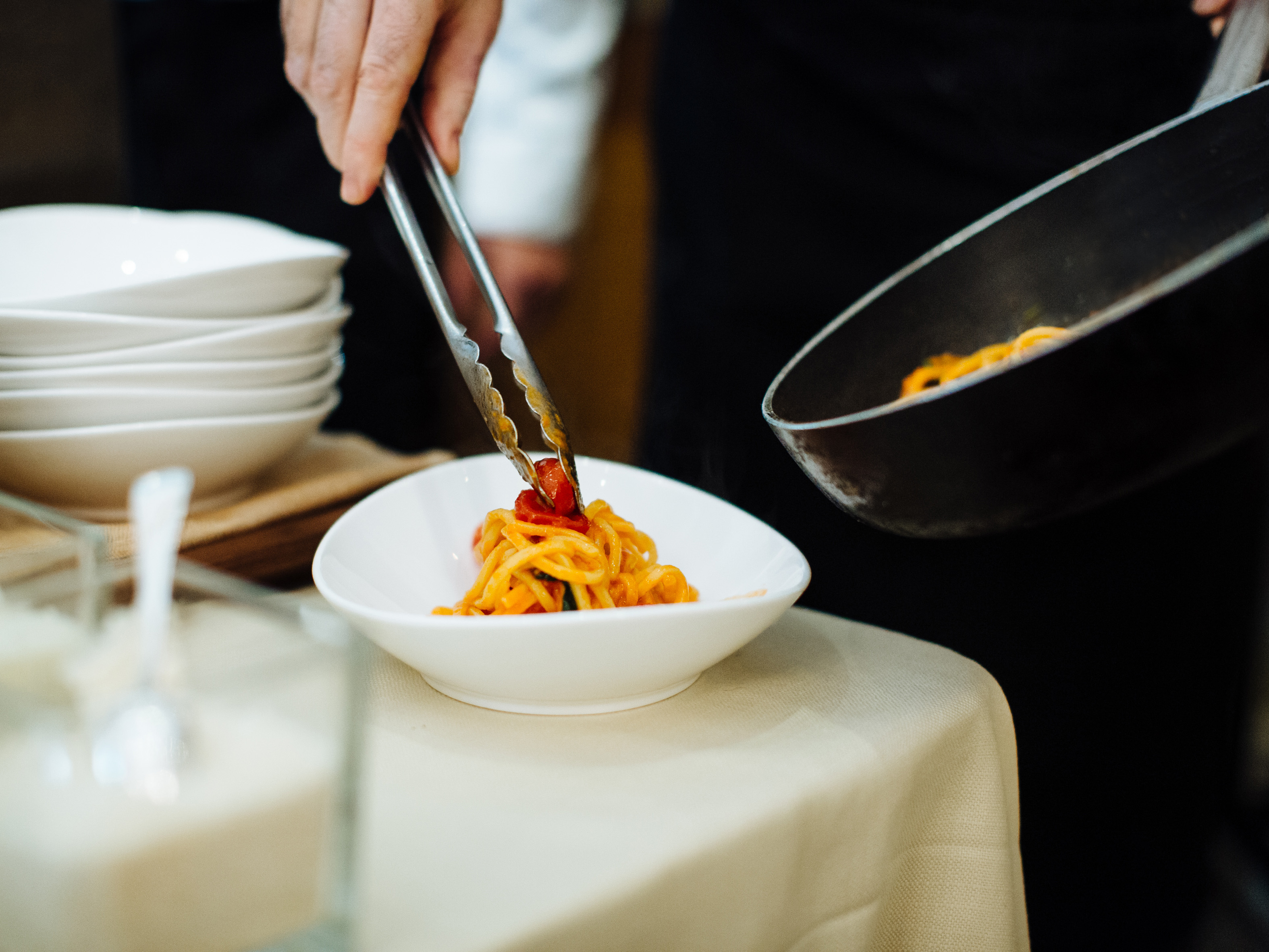 Among his dishes, we would like to recommend for a special culinary experience:
"Mare nostrum" to start with served with a refined infusion of Trombolotto lemon
As a first course linguine with clams, squash blossoms and cured mullet roe
Beef fillet as a main dish served with a reduction of "Brunello di Montalcino " wine sauce and eggplant Parmigiana rolls
as a dessert a double espresso tiramisù with Sambuca biscuit
Moreover on Sundays, James Foglieni proposes a Sunday Brunch especially dedicated to families.
Breakfast Monday to Friday

7:00 AM - 10:30 AM

Breakfast Saturday, Sunday & public holidays

7:00 AM - 11:00 AM

All day dining

12:30 PM - 10:30 PM

Buffet lunch Monday to Friday

12:30 PM - 3:00 PM

Sunday brunch

12:30 PM - 3:00 PM