About Us
The origins of Café Doney can be traced back to the 1850s when Gasparo Doney, discharged by Napoleon's army, decided to follow his life-long dream of opening a French Patisserie. The first bottega, located in Florence and selling mouthwatering delicatessens imported from fashionable Paris, was such a success that Gasparo was soon required to move into a larger shop. A few years later, in 1935-36, pressed by demand of the high society, Gasparo's son in law, an English gentleman named Giacomo Thompson, opened the first Gran Cafè Doney in Florence City Center. The Grand Café Doney soon became the social heart of the city, gathering place of choice for the local and international élite. Legend tells us that, inspired and moved by such success, Mr. Thompson took it upon himself to expand his father in law's dream opening a new Cafè Doney in Rome and choosing without doubt the Hotel Excelsior as the perfect location for such an upscale, international and prestigious gem in the famous Via Veneto.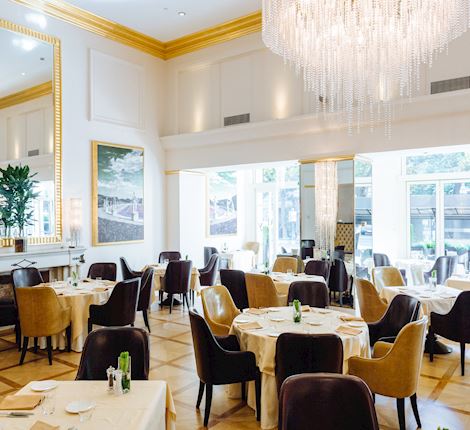 Location
Via Vittorio Veneto, 125, Rome 00187
Breakfast: 7:00am - 11:00am
All day dining: 11:00am - 10:30pm
A la carte Menu: 12:30pm - 3:00pm - 7:00pm - 10:30pm
Brunch: on Sundays from 12.30pm till 3:30pm
Doney Cafè: 7:00am - 10:30pm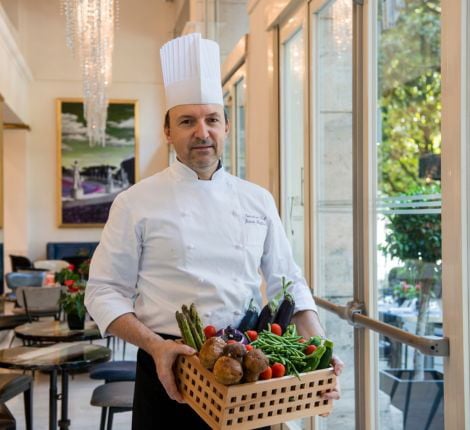 Via Vittorio Veneto, 125, Rome 00187
James Foglieni, the Executive Chef
Since 2003 James Foglieni is the Executive Chef at The Westin Excelsior Rome: he was born in 1970 in Calusco D'Adda near Bergamo and has a wide experience both in Italy and abroad.
His career begun in 1985 with different experiences, that brought him in contact with the most prestigious restaurants and Hotels of the world, among which the Hotel Barzac in Paris and the Royal Monceau Hotel, the Enoteca Pinchiorri in Florence, the Artusi restaurant in New York, the Bice restaurant at the Hotel Four Seasons in Tokyo, the Hotel Shilla in Seul, the Casanova restaurant at the Hotel Palace in Milano, the Hotel Sheraton Diana Majestic in Milano and the St. Regis Rome.
A young talent, a volcano of ideas, above all very creative, who has also renovated the image of the Doney Restaurant with a new way of living the restaurant by proposing the best of "made in Italy" with seasonal and fresh ingredients, gastronomic weeks and al fresco aperitifs.